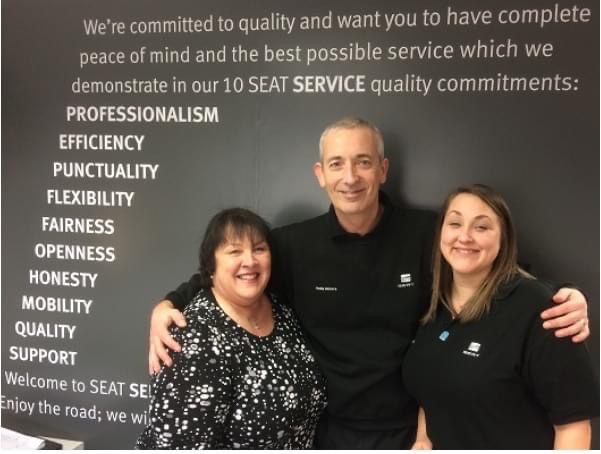 Award for Excellent Customer Service
A PERFECT SCORE.........
Gill Neary, at Hollis Motors SEAT (pictured left), posted recognitions for 2 members of her Service team, Alan Knott (Service Manager) and Gemma Stacey (Service Advisor). Alan inspires his team to achieve excellent customer feedback, such as this received by Gemma, "As always, the service department were polite and helpful. The car was left outside the garage door for me to drive away with ease. I would be happy to recommend Hollis Motors to all my friends and family." In the "comments" section, the customer added, "Carry on as normal, you can't improve on perfection".
Excellent Customer Service as always... well deserved awards for the Service Team! ☺️
Latest News
05-11-2020
Should you wish to express your interest or intent to purchase one of our lovely…
Read more >
03-11-2020
SERVICE & PARTS: Our workshops will remain fully operational and available…
Read more >